Become a CIMSPA Supplier Partner and engage with a rapidly growing network of over 18,000 professionals and 500 organisations from across sport and physical activity.
Working in partnership with great organisations who share the CIMSPA vision is vital so that we can incentivise and reward our incredible professionals and continue to make the UK the safest place in the world to participate in sport and physical activity.
CIMSPA Supplier Partnership is built on 4 key areas, shaped by the supplier network and each underpinned with clear success measures.
Why become a supplier partner?
Our members chose a career in sport & physical activity because they genuinely love what they do and are intrinsically motivated to continually advance public health and wellbeing.
As well as accessing the growing CIMSPA network of individuals and organisations, supplier partners benefit in 4 key areas as defined by suppliers and each underpinned with clear success measures.
Recognition
That your organisation is a trusted and preferred supplier in the sport and physical activity sector.
Exposure & return on investmen

t
Giving you access to exclusive promotional channels and getting a return on your investment.
Insight
Providing you with valuable sector insight and trends as well as vital insight into the wants and needs of CIMSPA members and partners.
Support
Your very own success manager to help ensure you get the most from the partnership.
The supplier partner tiers
There are 3 options for becoming a CIMSPA supplier partner and each is tailored and targeted around your application.
Bronze supplier partner
Become a trusted CIMSPA supplier partner

Receive the CIMSPA supplier partner logo pack

Opportunity to develop free resources for members

Promoted in the member dashboard

Featured in the members benefits update (7000+ downloads in 2021)

Quarterly support and networking events with all suppliers

Provide value content and engage with our Stronger Together Facebook community (7000+ members and growing)

Partnership cost: £250 per year (Ex. VAT)
Silver supplier partner
Everything in Bronze plus:
Premium listing in the member benefits update
Sponsor on 4 CIMSPA member webinars
Engage with members through survey sponsorship
Customised quarterly updates on membership growth and trends
Partnership cost: £1000 per year (Ex. VAT)

Gold supplier partner
Everything in Silver plus:
Spotlight listing in the member benefits update
Premium listing on the CIMSPA website
Promoted feature in the CIMSPA member bulletin
Sponsor of the CIMSPA membership survey sent out to all 18,000+ members
Jobs board listing
Access to Datacity

Partnership cost: £2500 per year (Ex. VAT)
More questions?
Check out our supplier partner slide deck to get the answers you need.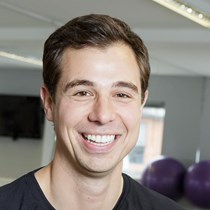 Gymcatch
"We are proud to partner with CIMSPA. As a trusted and authoritative voice in the industry they have provided a respected platform to successfully market our services. Their focus on providing educational content and value to their members is absolutely aligned to our strategy and we look forward to working ever more closely together in the future."
Ollie Bailey, CEO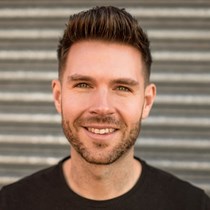 My PT Hub
"My PT Hub is delighted to partner with CIMSPA. Their innovative and forward-thinking commitment to identifying best practices and standards within the industry is something we're really excited to be a part of. We look forward to working closely with CIMSPA and sharing their dedication to supporting professionals and organisations within the sector to succeed, through My PT Hub's commitment to supporting fitness professionals across the UK."
Phill Carr, CEO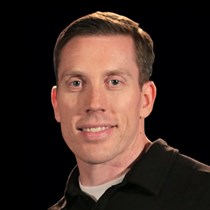 NPE
"The fitness industry in the UK has been in a state of transition for a long time. What is needed now more than ever is leadership that unites and advocates for the success of the sector. CIMSPA has stepped up to provide that leadership in a powerful way and we are proud to both partner and support them in the work to be done."
Sean Greeley, Founder & CEO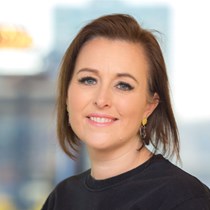 Westfield Health
"We are delighted to support CIMPSA with their member benefit programme, particularly as this gives us the ability to support sole traders as well who rely on their income. Giving access to health services is vital and as a not for profit organisation we are driven to help as many people as possible improve their Health & Wellbeing.
Zoe Temperton, National Health & Wellbeing Consultant