Shape the future of our sector, define CIMSPA's employer-led professional standards and support the development of your workforce.
CIMSPA Employer Partners are part of CIMSPA's sector wide engagement involving over 300 Awarding Organisation Partners, Training Provider Partners and Higher Education Partners.
As an Employer Partner, your organisation will participate as industry experts working alongside our awarding organisations, training providers and education partners to develop the professional standards and embed these in your organisation to support professional development across your team.
The UK's sport and physical activity employers represent the "real world" expertise of the knowledge, skills and behaviour required by employees to successfully undertake roles within our sector, and it is this expertise CIMSPA is seeking from employers.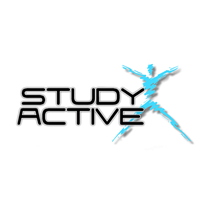 "Study Active has been a CIMSPA partner for a number of years now. Throughout this time we have engaged with CIMSPA on many levels which has seen us gain support with our quality assurance, employer engagement and networking. We really value the support that we have received and look forward to continuing our partnership into the future".
James Luscombe, Managing Director, Study Active
Staff CPD – Receive exclusive discounts on CIMSPA membership for your staff and access to 1300 eLearning courses through the CIMSPA Academy.
Professional Standards engagement – Receive support to embed Professional Standards into your organisation and provide expert input into professional development committees developing individual standards. Participate in professional standards consultations.
CIMSPA support – Be supported by a dedicated CIMSPA representative who will assist in contributing to projects and provide regular 'touch points'.
Network links – Increase your links in the sector by accessing CIMSPA's wider partner network of awarding organisations, training providers, higher education institutions and sector specialists.
Media profile and exposure – Increase your profile through being listed on the CIMSPA directory. CIMSPA will celebrate your contribution to the sector across our digital and print platforms.
Partnership recognition – Profile our partnership by using the exclusive CIMSPA partner logo, an official partnership certificate and a listing on the CIMSPA partnership directory.
Exclusive CIMSPA partner webinars – Access exclusive partner webinars designed to support your organisation across a variety of topics.
Industry insight and updates – Receive a digital subscription to the S&PA Professional magazine and email bulletins for key partnership contacts.
CIMSPA platform – Access our unique tool to help monitor qualifications and CPD with ease for your team members who hold CIMSPA membership.
Join the sector's leading employers
Please complete the linked form to express your interest in becoming a CIMSPA employer partner and one of our team will be in touch.
Employer partner case studies