Be recognised for delivering quality assured and endorsed CPD.
CIMSPA Training Provider Partners are part of CIMSPA's sector wide engagement involving over 300 Employer Partners, Awarding Organisation Partners and Higher Education Partners.
A CIMSPA training provider partnership gives providers an opportunity to have their education and training reviewed against professional standards in the sport, fitness, leisure, and physical activity sector.
With a growing number of employers committing to only using CIMSPA recognised training, this provides a powerful "stamp of approval" for both the partner organisation and their training offer.
Partnership applications are welcomed from all providers including private companies, further education colleges, universities, employers and independent consultants. As a CIMSPA training provider partner we will recognise your business, enable your brand to share our reputation for quality, and integrate you within the CIMSPA professional network.
CIMSPA's recognition of your training activity will signify its contribution to the development of an individual's knowledge, skills and other competencies in support of professional and personal development. CIMSPA members, with the exception of Graduate and Student Members, are now required to carry out a set amount of CPD per membership year to maintain their professional status.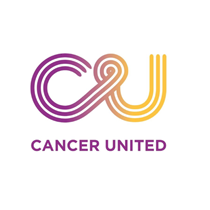 "Cancer United is proud to be a CIMSPA training provider partner. The partnership and the support provided has enabled us to drive excellence in the delivery of cancer exercise sessions to our community and our endorsed training to the sector, helping to embed positive change in the lives of cancer patients everywhere."
Jan Sheward, Founder and Director, Cancer United
Professional standards engagement - Partners will benefit from being invited to participate in the professional standards consultation process. This will provide your organisation with the opportunity to contribute to the development of each professional standard.
Sector engagement - Partners will be invited to be part of one or more Professional Development Committees (PDCs). PDCs are made up of various employer groups, awarding organisations, training providers, higher / further education providers and sector specialists.
Employer partner guarantee - All CIMSPA employer partners are committed to only purchasing CIMSPA endorsed training and education products from CIMSPA training provider partners.
Partnership recognition - The right to use the CIMSPA partner logo, an official partnership certificate and a listing on the CIMSPA partnership directory.
Industry insight and updates - Digital subscription to S&PA Professional magazine and email bulletins to key partnership contacts.
Quality assurance - Regular QA visits to your organisation in accordance with CIMSPA quality assurance policy and procedures.
Media profile and exposure - CIMSPA will celebrate employer partners and the contribution they are making to the sector across our digital and print platforms. Training Provider partners will be listed on the CIMSPA directory.
CIMSPA Training Provider Partner pricing structure:
£250 (plus VAT) for your annual partner licence fee.
£250 (plus VAT) for each endorsed learning product, capped at £3,000 (plus VAT) per year.
£250 (plus VAT) for organisations solely delivering recognised Awarding Organisation qualifications.
Endorsement/Submission windows
Endorsement support and submission dates can be found here.
Join the sector's leading training providers
Please complete the linked form to express your interest in becoming a CIMSPA training provider partner and one of our team will be in touch.