Enhance the employability of your sport and physical activity sector-related graduates by partnering with the sector's only chartered professional body.
For higher employability, recognition, and status
CIMSPA Higher Education Partners are part of CIMSPA's sector wide engagement involving over 300 Employer Partners, Awarding Organisation Partners, and Training Provider Partners. CIMSPA Higher Education Partners represent the sport and physical activity sector's leading universities and higher education institutes. The endorsement of CIMSPA reflects a commitment by higher education providers to equip students with the skills, knowledge and experience needed to effectively transition into roles in the sector by aligning courses with professional standards.
CIMSPA endorsed degree programmes are certified as meeting professional standards set by the most highly regarded employers in the sector. Once an institute has become a CIMSPA partner, all degree programmes relating to a career within the sport and physical activity sector will be eligible to be endorsed and quality assured.
We already work in partnership with some of the leading sport and physical activity educations institutions in the country.

CIMSPA works in partnership with the British Association of Sport and Exercise Sciences (BASES) to ensure a robust approach to sector degree endorsement. CIMSPA endorsement of sport and exercise science degrees reflects the inclusion of content that maps to standards required in roles within the physical activity and fitness sector e.g., personal trainer, fitness instructor.
BASES endorsement of sport and exercise science undergraduate degrees is awarded to courses that meet criteria covering the necessary foundation of sport and exercise science knowledge, technical skills and professional development competencies required to succeed in the profession. BASES Undergraduate Endorsement Scheme (BUES) is now the recognised standard for all sport and exercise science undergraduate degree programmes in the UK.
As such, it is appropriate for a degree to be endorsed by both organisations.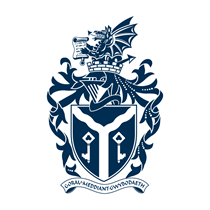 "The CIMSPA endorsement system gives Cardiff Met an effective way to provide our graduates with high-quality and high-impact, practice-focused and professionally-recognised education."
Prof Leigh Robinson, Pro-Vice Chancellor (Cyncoed Campus) and Dean of the School of Sport and Health Sciences, Cardiff Metropolitan University
Degree endorsement – qualifications endorsed by the chartered institute and recognised by major employers in the sector.
Sector recognition – have the sector acknowledge your commitment to producing graduates with the skillset needed to be deployed straight into the sport and physical activity sector.
Employer engagement – facilitated introductions to local CIMSPA employer partners plus information on work placements, volunteering opportunities and internships.
Professional standards engagement – expert input into professional development committees and participation in professional standards consultations.
Membership – CIMSPA memberships for your students at just £6 per student (83% saving), plus discounted CIMSPA affiliate membership for your staff.
Media Profile – CIMSPA celebrates its higher education partners in the media and through our own digital channels.
CIMSPA kitemark – CIMSPA endorsement kitemark reflects a commitment to high standards and graduate employability. It is backed by government and supported by over 300 employers, training provider, awarding organisation and education partners.
CIMSPA support – a dedicated point of contact to help you get the most out of your partnership.
Accreditation
We are a Professional Statutory Regulatory Body for higher education in our sector.
Join the sector's leading higher education institutions
Please complete the linked form to express your interest in becoming a CIMSPA higher education partner and one of our team will be in touch.